Winter Olympics Winter Course
Sunday, December 15, 2019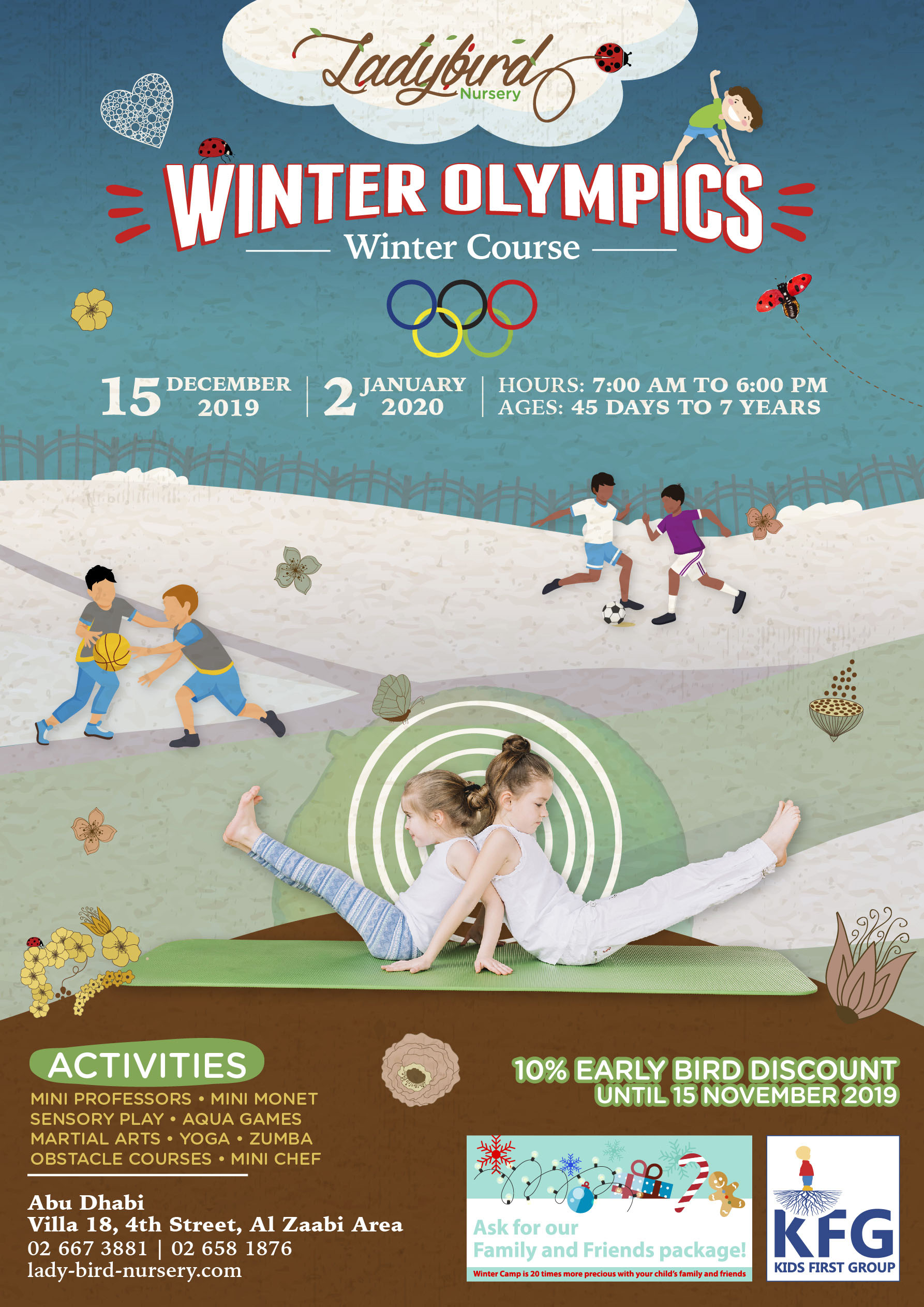 Come join our Winter Olympics winter course!!! We've prepared exciting activities for the children such as Aqua games, Martial arts, Yoga, Zumba, Obstacle courses, Mini Chef, Mini Professors, Mini monet and sensory play.
Register today and grab up to 30% discount. Early bird promotion runs until 15 November 2019. Terms & Conditions apply.
Click here to register.