Ladybird Nursery Goes Around the World in 45 Days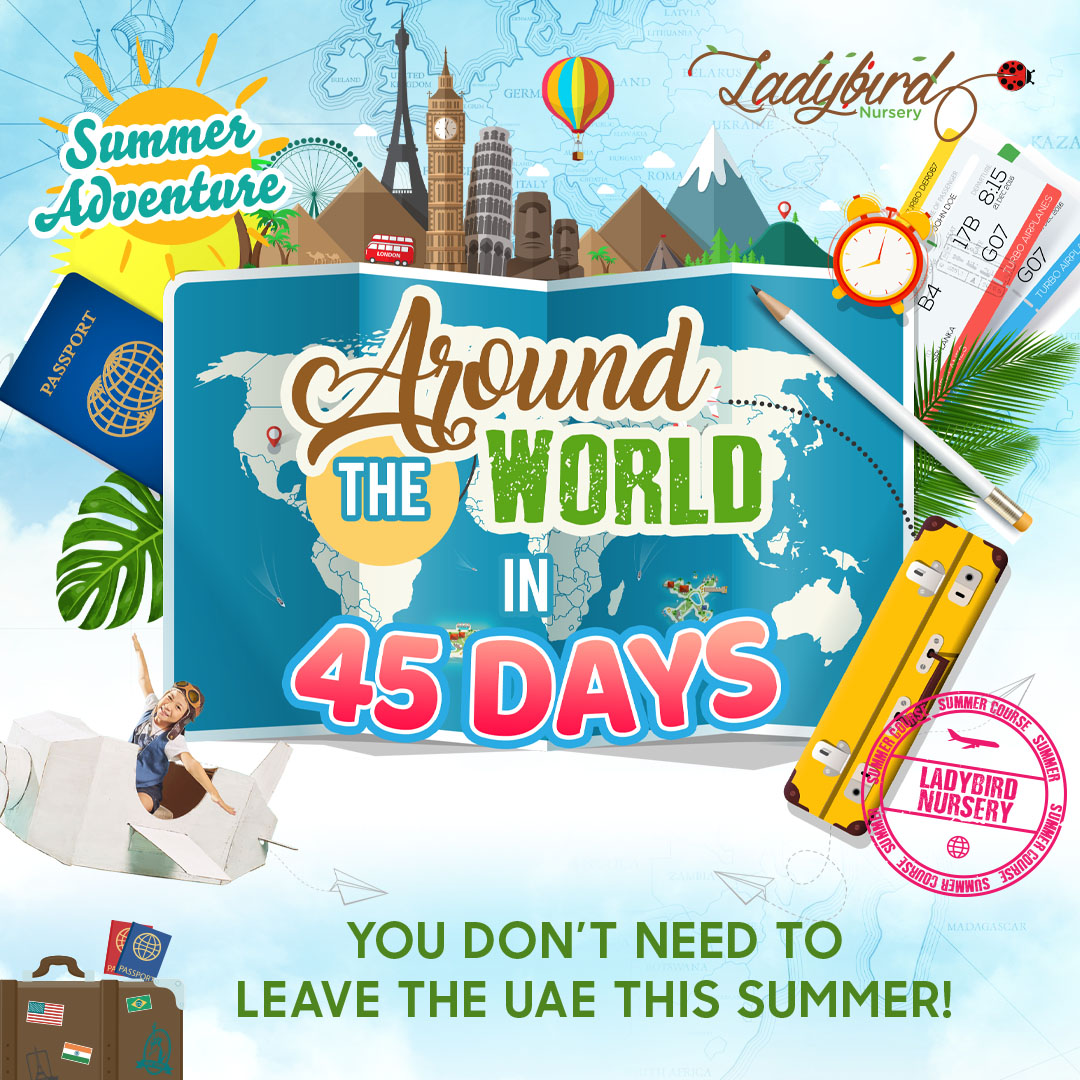 Have you and your children missed traveling? Come and experience an array of customs, traditions and international foods as we travel the world together during our immersive summer camp.
Ladybird Nurseries are going Around the World in 45 days. Children will explore different cultures, traditions and customs through a variety of engaging crafts and activities. Everyday, there will be specially designed activities focused on a particular country.
Children will model macaroons, bake croissants, build an Eiffel Tower and dance to French music. They will then travel to Japan where they will learn about the beautiful cherry blossoms, make Japanese lanterns and experiment with an erupting Mount Fuji volcano.
These Montessori based activities allow children to strengthen fine motor skills, math, science, language all while having fun!